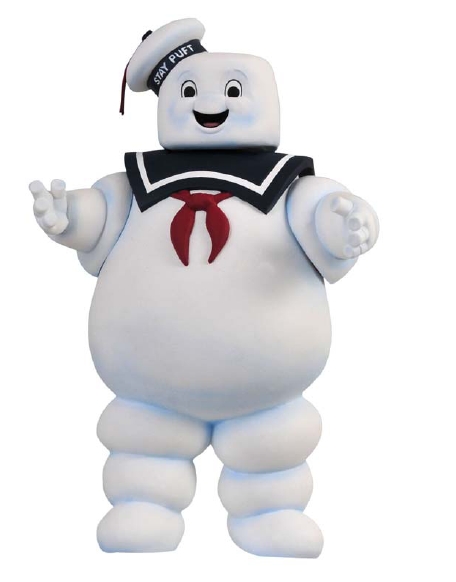 This is how I felt last Saturday!!
Hey Ya'll,
Well, so much has been happening, and I have so little time to get so much accomplished!! As you may have noticed from one of my Ticker Tapes....our Hawaii trip is finally almost here!! We leave 3 weeks from this Friday! I can't wait to get to Hawaii, we haven't been there in about 3-4 years....it's hard to say, one year seems to roll into another!! We are leaving out of California instead of Reno, as we were able to get a great deal for a non-stop flight from there. In fact, we were able to get 1st Class tickets, the Rental Car for the 2 weeks, and a Hotel the night before we fly to Hawaii, and the night we return, for about the same price as just one 1st Class Airline Ticket on any of the other Airlines!! And we love to fly this Airline...it is the only one we fly when flying to Hawaii.
We bought Walt a new Camera a couple of weeks ago. One that he has been wanting for a while, we used part of the money that we saved for Hawaii. I believe it is considered a professional Camera. And Walt decided to buy me a new Camera too!! It is a Sony Cyber-Shot HX9V. Now I just need to figure out how to use it before we go to Hawaii!! Which is on my list of things to do!! Like I said, so little time, so much to do!!
We moved last weekend. Walt is now working in Carson City, instead of Sacramento, and we wanted to make his drive a bit easier, so we moved to the South area of Reno, which will make his drive about 20-30 minutes shorter. And with Winter coming very fast, it will make a huge difference! The problem with the move, was that I had to ride the Bike towing the Bike Trailer, while he drove the Truck towing the RV. I still only have Summer Riding Gear....and the temperature was about 38 degrees for a good part of the ride. My riding Summer Riding Gloves lets the air flow right through them!! So my Fingers were freezing, to the point that I was beginning to worry that I would get Frost Bite. Luckily we didn't have to go too far! Even driving slow, we made it in about 30-40 minutes.
I should have had Walt take a photo of me before I took off all my gear, it would have been hilarious! I was wearing a pair of Winter under pants, under my jeans, which were under my Bike Riding Pants with their liners attached. Just on the bottom! Then on the top, I was wearing a Thermal top under my T-Shirt, which was under a lightweight Jacket, which was under my Riding Jacket with its lining attached! I looked like the Sta Puff Man (Girl!)!! I could barely bend my Knees or Elbows, and Walt had to help me get off the Bike when we got there, because I couldn't bend my Knee enough to get my Leg across the seat!! LOL So I was warm enough, except for my Hands.....I have since bought a pair of warmer Gloves! I felt like the photo of the Sta Puff Man above!! LOL
Another thing that I have been researching, is looking into finding a smaller chair for my "Office" in the RV. I have a great chair now, but....it is a full size chair in a small room! I have to move the chair just to close the Bathroom door. And our Son Russ, needs a chair. He is super tough on chairs.....having gone through at least 4-5 in the past 3-5 years!! So I am giving him my chair (how long it will survive him....who knows!! LOL), and we are buying me a smaller chair, that hopefully will fit better in my Office.
Russ and Carolyn (Walt's Ex-Wife), are coming to Reno on Friday for a Doctor's appointment. So they will help me out, by picking up the chair at the store, then Russ will put it together for me here at the RV, then take my chair home with them. We will also eat Lunch/Dinner as well I am sure. Totally looking forward to that!!
Walt would do this with us, or for me....but he is leaving tomorrow to go to Sacramento to spend the weekend with his Daughter Kat. It is her 29th Birthday tomorrow!! I can't believe that she was 8 years old when we first met....my how time flies!! She has been wanting to go to this real expensive Restaurant, that Walt and I have gone to a few times, for several years now. And Walt had promised to take her there. So this is the year they go. I just hope that the Dinner lives up to her expectations. It is a great Restaurant, but really high priced (it is considered an exhibition Dinner where you can participate in making the Dinner as much, or as little as you want). So I have the next 3 nights alone....I love my Walt, but it
is
nice to have some alone time too.
Of course, I will be spending a good part of tomorrow doing the laundry, then spending at least half of Friday with Russ and Carolyn, so I won't be alone a whole lot! LOL And I will only have the Bike for transportation and it is getting cold here. Walt is taking the Truck for several reasons. Mostly because he is having the Windshield replaced while down there, and....let's face it, he is driving over the Sierra's, and you never know what the weather will bring in the Mountains this time of the year!! It has been in the 20's overnight, every night for at least a week now (here in Nevada). Where did Fall go?? Well, I guess I should go for now. Till next time.....
Aloha My Friends :)